Give your clients better TV,
make more money
Join the Atmosphere Certified Reseller Program and unlock a new revenue stream
BECOME A RESELLER
Why become an Atmosphere reseller?
Increase revenue. Earn when a new customer signs up through your partner link and monthly recurring payouts. 
Add value for clients. With Atmosphere, your clients can keep customers entertained and run custom digital signage to grow their business. 
Service support. As a certified reseller, you'll get access to Atmosphere's professional customer service and technical support team.  
Better TV at an affordable cost. Free at our basic plan, give your clients TV that reduces cable costs or supplements their entertainment options.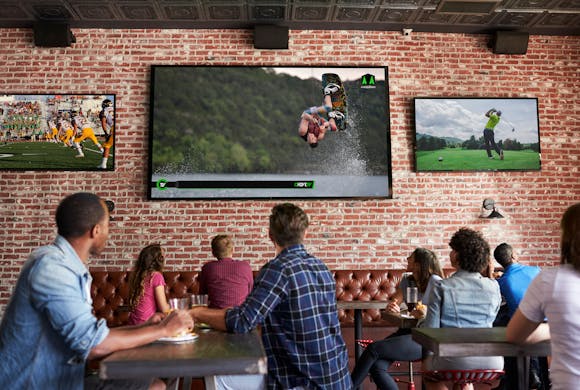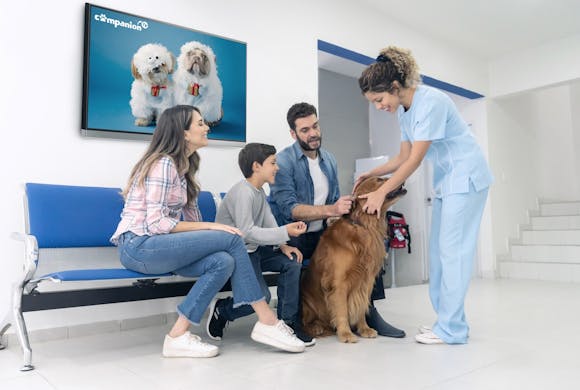 What makes Atmosphere unique?
Atmosphere is the world's largest TV streaming service designed exclusively for businesses. 
Our channels entertain customers with endless hours of content refreshed weekly.
Proven to engage customers better than cable
Never requires audio to follow
Entertaining for the whole family
Works with any budget
How it works
As a reseller, you'll receive a fixed one-time new customer acquisition payment for activated devices on Basic and Pro sales.
Every active location that uses Atmosphere a minimum of 40 hours per month* will earn you recurring monthly revenue. Recurring revenue kicks in after you've onboarded five venues. 
*Locations that do not use Atmosphere a minimum of 40 hours per month are subject to a $20 inactivity fee.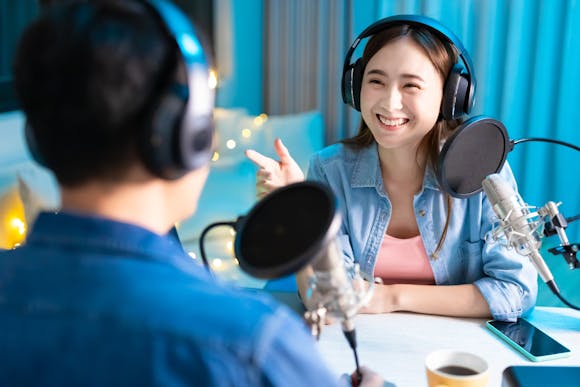 Join our growing network of Certified Resellers, including
AV companies
IT professionals
Business consultants
Podcast hosts
Influencers
Managed service providers
Frequently asked questions
How can TV that's so good be free? 
Atmosphere is an ad-driven platform. We provide the best content on the planet, 100% free, for any business by playing commercials here and there in between content. 
Why does Atmosphere require a credit card on file if it's free?
Anyone who signs up for our service through a customized partner landing page will have their $99 setup fee waived. The credit card is kept on file to protect the device in the event that the business sells, closes or no longer wants the service until the device has been returned. This also helps us determine whether the device meets the minimum activity of 40hrs/month to qualify as an active location.
Can we receive spare devices to install for clients on the spot?
Yes! We can supply one additional device for on-the-spot installs. We require that this device be installed within 30 days of you receiving it. For a spare device, contact our Director of Distribution Partnerships, Mike Kelly.
What makes Atmosphere's device different from others?
We distribute custom enterprise-level devices that operate differently than the standard streaming device. This allows our technical support team to access the device remotely. That means we can help customers cache content, update channels on the fly, reset the device remotely, and troubleshoot a location who may be having issues. 
If a venue wants to use their own streaming device, can we download the app and still get credit?
Atmosphere is only available on our custom Atmosphere devices. Streaming Atmosphere content from our devices is free, uses less bandwidth resulting in reduced costs, and allows us to deliver optimal performance and technical support.