Jon Taffer Joins Forces with Atmosphere to Help Hospitality Businesses Thrive Post-Pandemic
July 20, 2021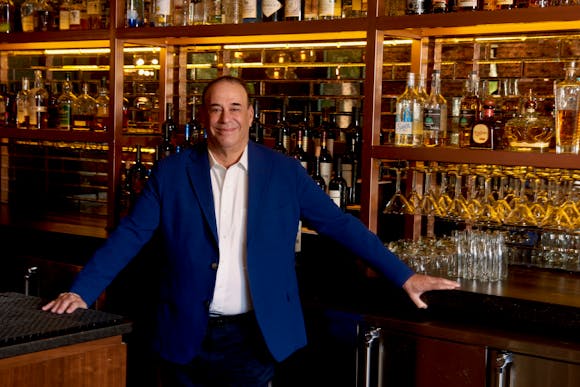 Atmosphere and renowned hospitality expert & thought leader Jon Taffer have joined forces to aid in the hospitality industry's post-pandemic rebound.
Atmosphere and Jon Taffer, best known as executive producer and star of Paramount Network's "Bar Rescue," one of television's most popular reality TV shows, were drawn to each other due to a mutual philosophy of "no talking heads," a belief that no restaurant or bar customer wants to watch people behind desks with subtitles on a business's televisions. Atmosphere's platform was designed to keep clientele off their phones and engaged with the business, and establishments with Atmosphere see a 19 percent increase in return guests versus those without.
The two teams first collaborated in creating a custom channel on Atmosphere called Tavern TV, showing scenes of taverns from yesteryear, creative mixology and traditional bar scenes. Now, Atmosphere's platform is installed in every location of Taffer's Tavern, Taffer's own casual dining concept, currently located in Alpharetta, GA and with additional locations in development across the US.
Since, Atmosphere CEO Leo Resig and President John Resig have appeared on the 200th episode of Bar Rescue, in which they donated $25,000 to the owners of La Casona Bar & Grill in Las Vegas, NV. 
As the pandemic continues to subside, Atmosphere and Taffer will work to find additional opportunities to aid the ongoing recovery of the hospitality industry.