How Atmosphere Pro Works
With Business Pro, you can run your own marketing promotions within Atmosphere's content through our Digital Signage Manager. Our average customer makes 10X back what they pay for Atmosphere Pro.
"Keep the competition from advertising in your business and take advantage of Digital Signage features. All remotely managed to promote spur of the moment offers when desired." - Domino's Franchisee
Our quick and easy Digital Signage Manger makes uploading, creating and changing promotions simple.
Instant Results from Business Pro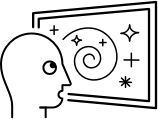 Block Competitors
No more competitor ads on your screen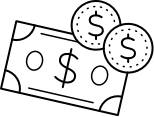 Increase Revenue
Businesses save thousands a year in ad spend

Move more product and get repeat customers
Promote specials, events, job openings and loyalty programs
Custom Playlists Keep it Fresh
With our new Custom Playlist feature, simply choose 2-5 channels you want to watch.  Each channel automatically cycles through a time frame you choose for a fresh loop that never ends and never gets old. All channel content is updated regularly so you'll never have to worry about recycled content.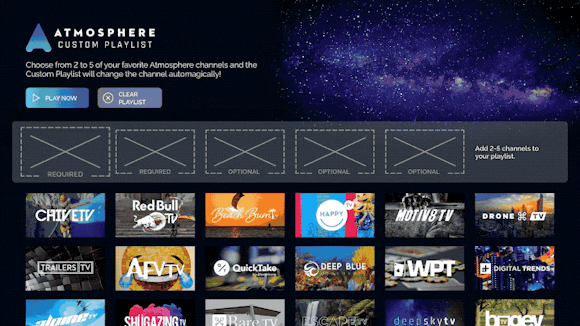 Atmosphere Channels
Atmosphere is the world's first and largest streaming TV platform made specifically for businesses. All channels have endless hours of entertaining, audio-optional TV programming, refreshed weekly.

Deep Blue Discovery is designed to highlight and glorify all the amazing wildlife the Earth's oceans have to offer with the best sea life footage from around the world.

Learn More Try it Free

Deep Blue Discovery is designed to highlight and glorify all the amazing wildlife the Earth's oceans have to offer with the best sea life footage from around the world.

Learn More Try it Free