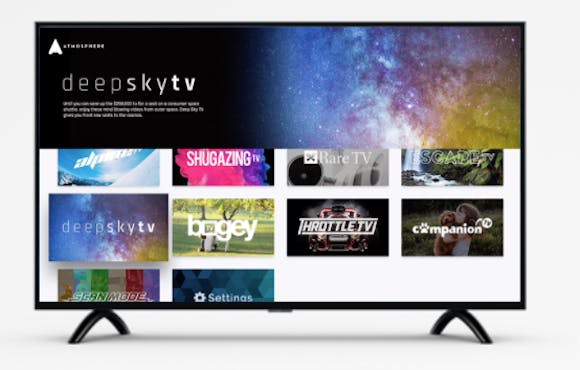 A fresh new VOD option for your fleet
Engage your customers in a whole new way
Atmosphere's suite of original ambient TV channels can be enjoyed with or without audio. We have a channel for every mood and age - and all content is family friendly
Don't just save money, make money
We believe that airports should be making money from their screens, not losing it. We not only charge a minimal carriage fee to access Atmosphere's channels, we give you a healthy amount of the ad inventory to run your own advertising against - not only offsetting the cost of Atmosphere, but earning incremental revenue as well!
Replace commercial breaks with your promotions
Showcase your airline's promotions with content
Grab your guests' attention with amazing content then mix in your own marketing promotions. Our Digital Signage Manager allows your messages to show up every 3 minutes between the content
Save money with Digital Signage
Save money on print materials by switching to digital marketing promotions. Our Digital Signage is a fraction of the cost of any other Signage options out there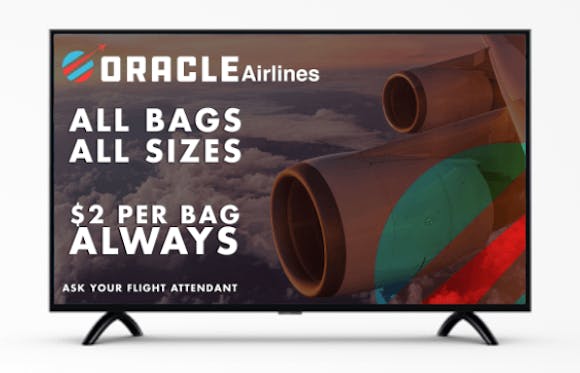 Find the perfect channel for your airport
5 hour loops of viral, family-friendly video, updated weekly
Easy DIY installation that anyone can do
Powered by an Apple TV
Access and stream Atmosphere's channels via an enterprise-grade Apple TV.

Plug n' Play, on any TV
Simply plug your Apple TV into any TV or matrix system, connect to the internet, and you're off!

Entertain in any setting
Atmosphere's programming doesn't require audio to be enjoyed, so it's perfect for any business type.
Join over 10,000 businesses, streaming now
Perfect for bars, restaurants, hotels, gyms, healthcare, salons - even stadiums!