Explore the results for your business
Deep Blue Discovery brings the underwater world to your scuba shop, swim shop, lobby and more.
Deep Blue Discovery takes your business to a new depth
Take a dive underwater and witness all the wildlife the Earth has to offer
• Increases new business by 14%
• Increases repeat business by 19%
• Decreases perceived dwell time
• Increases overall vibe by 100%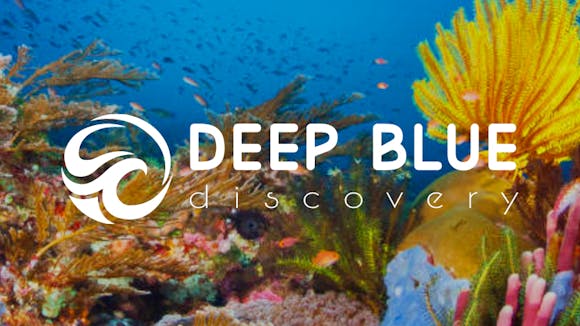 What business owners are saying
"Cut the cable expense and get a FREE provisioned Apple TV HD to stream several specifically curated channels for FREE, while elevating the atmosphere for customers in your venue." - Domino's Franchisee
Create your own promotion with Digital Signage
Atmosphere's content engages the customer in a whole new way. With Deep Blue Discovery's head turning, addicting content, upgrade to Business Pro and instantly reach your customers with your very own custom promotion. 
Inform your customers about:
• Job openings
• Special events
• Food/Drink specials
• Rewards programs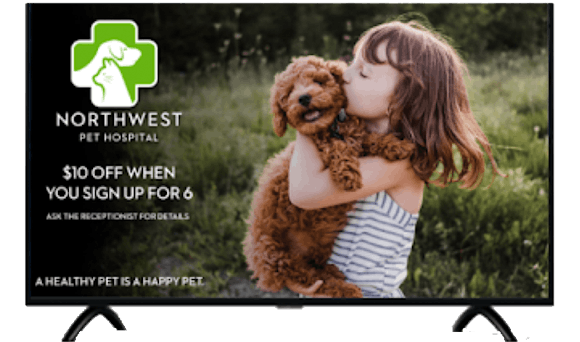 Atmosphere Channels
Atmosphere is the world's first and largest streaming TV platform made specifically for businesses. All channels have endless hours of entertaining, audio-optional TV programming, refreshed weekly.

Deep Blue Discovery is designed to highlight and glorify all the amazing wildlife the Earth's oceans have to offer with the best sea life footage from around the world.

Learn More Try it Free

Deep Blue Discovery is designed to highlight and glorify all the amazing wildlife the Earth's oceans have to offer with the best sea life footage from around the world.

Learn More Try it Free